Targeted knowledge transfer and coordinated collaborations between companies and research institutions lead more quickly to new or improved products, services and processes. Use the opportunity to tackle explorative and pre-competitive ideas in the field of mobility and production together with scientists from Baden-Württemberg. The announced InnovationChallenge [de] offers you the ideal platform to find innovation partners and get started right away.
Specific funding
The InnovationChallenge Mobility and Production is hosted and accompanied by the InnovationCampus Mobility of the Future (ICM). The ICM is a joint initiative of the Karlsruhe Institute of Technology (KIT) and the University of Stuttgart . It offers space for cooperative technology transfer. The InnovationChallenge is part of this partnership platform and is looking for research ideas that can bring forward future-oriented, explorative and pre-competitive technologies and methods in the fields of mobility and production together with companies.
The challenges come from innovation-oriented companies, the solutions from the participating universities and the funding in a fast and compact funding format from the InnovationsCampus. The novel funding format is specifically tailored to small companies: Within the framework of the InnovationChallenge, various project consortia can be funded with a total of around 1.3 million euros by the Baden-Württemberg Ministry of Science, Research and the Arts.
Hackathon dated November 18
At the heart of the Challenge is the hackathon, dated November 18, where scientific employees from the registered universities present their approaches to the approved company representatives on how they would address the research questions together with the company. The best concept per challenge will be selected by the company(s) and a consortium will be formed for further collaboration. The funding directly addresses the concerns of the companies, provides a high speed for the implementation of innovative ideas and at the same time links this with an efficient use of funds.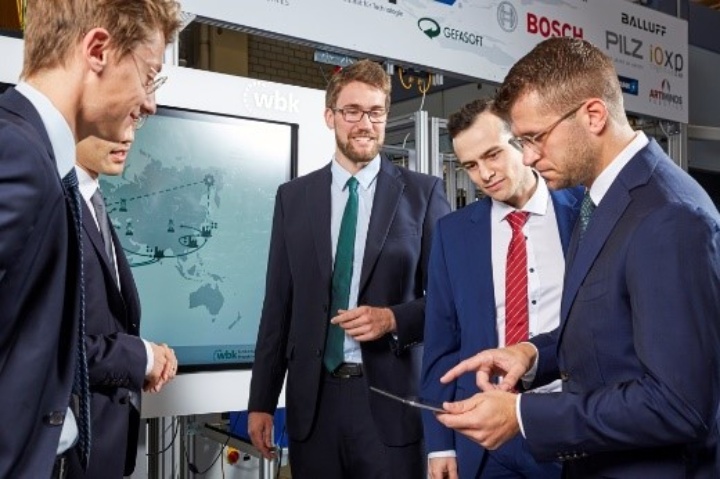 For university teams: Be a Challenger
The InnovationChallenge Mobility and Production offers state universities in the state of Baden-Württemberg the opportunity to work on interesting questions from innovation-friendly companies in a simplified application process and to receive funding for this. Would you like to take part in the Challenge? Then register with your university team by November 10.
University institutes can also participate in several Challenges and should prepare for the Hackathon accordingly in order to increase their chances of receiving funding. With elaborated scribbles on the approach to finding a solution, you will score points with the participating companies.
For companies: Submit Challenge
Are you a small or medium-sized company based in Baden-Württemberg? Then take the chance to tackle explorative and pre-competitive ideas in the field of mobility and production together with scientists. Submit your personal InnovationChallenge by October 18. An expert jury will evaluate the submitted InnovationChallenges according to predefined criteria and select them for the Hackathon.
Dates of the Challenge
It takes less than two months from the end of the submission period to the notification of funding! The most important dates of the InnovationChallenge Mobility and Production 2021 for you at a glance:
18.10.2021 – Submission deadline for a Challenge for companies
02.11.2021 – Announcement of the admitted Challenges
10.11.2021 – Registration deadline for participation in the hackathon for researchers
18.11.2021 – Hackathon at the ZEISS Innovation Hub @ KIT
30.11.2021 – Submission deadline for project proposal incl. cost and work plan
14.12.2021 – Announcement of the individual funding
| | |
| --- | --- |
| Contact | InnovationCampus Mobility of the Future (ICM)., Executive Director Dr. Sandra Kauffmann-Weiß, e-mail |